VIRTUAL STAGING
Fast and cost effective solution to transform your house into a home for a quick sale and top dollar.
Order now
What do we offer?
Interior Expertise
Our expertise in designing interiors knows no limits. We're skilled professionals who have years of experience in staging rooms.
Stand Out Design
Our designers ensure that the virtual furnishings we use complement the style of your home, making it a far more enticing prospect.
Free Consultation
We understand that you need to know if our service is right for you which is why we offer you a free, no strings attached consultation.
Reasonably Priced
Selling your home can be a costly experience which is why we do our very best to ensure that our prices are always fair and reasonable.
Results Guaranteed
Buyers like to be able to visualize a house as their new home and it's been proven that staging an empty property helps sell it quicker.
24 / 7 Support
Selling a house can be a stressful experience which is why we make life easier for you by providing round the clock 24/7 support.
Our Gallery. We Help to get a vision
Swipe left for the after photo
Order now
How Does it Work?
Click on any of the order now buttons
Add the number of photos to your cart and click "Checkout"
Complete checkout and upload your photos
You will receive your staged photos within 2 business days!
How Will This Help Me?
Attract More Showings
Get More Offers
Sell Faster
Sell For More Money
Stand Out From Competitors
38%
of sellers agents said they
stage homes prior to listing
39%
of sellers agents state that
staging home decreases
market time
What Clients Say.
" Fantastic service - the team really know what they're doing and they helped me sell my home not only for the asking price but in less than a week. To say I was shocked - in a good way! - would be an understatement. I'm not planning on moving again anytime soon but if I do I'll definitely be using your services again. Thank you! "

- Andrea Morales,
Homeowner
" Couldn't ask for anything better. I never hesitate to recommend your services to my clients and even others in my industry. "

" Very happy with the service I received from you. Your designer had a real eye for what suited a property and I'm convinced this helped sell my home, which was standing empty and unsold for months before I used your services. Very pleased to say, it sold within 2 weeks after the virtual staging was implemented. Thank you! "

- Natasha Smith,
Homeowner
" You guys are awesome! Honestly, I was a bit skeptical when I read the claims and statistics that you could help sell a property faster and for more money but its crazy how much easier my projects have been now that we use virtual staging. I flip properties and your services have helped my business tremendously. Can't praise your team more highly! "

" We have staged with our own furniture in the past and although the results were good, I found the entire process a little bit of a hassle. I liked the sound of virtual staging as an easier and less time consuming way to furnish a property but had misgivings it would have the same results. Thankfully I was proven wrong! I am a real convert and will be using your services again soon. Many thanks guys! "

- Karen Anderson-Jones,
Property Agent
" My property sold for more than the asking price and in a lot less time than I'd have thought possible. Highly recommended - a revolution in the real estate industry. "

- Graham Fellowes,
Homeowner
" Great service - the way the designer took the time to choose furniture to compliment the style of my home was impressive. Honestly, I wish I'd taken her advice when I was buying actual furniture - I almost didn't want to move after I'd seen it with her designs in each room!! "

- Laurie Stanford,
Homeowner
" Having been in the property flipping business for over 20 years, I can confidently say that your virtual staging services have made my life easier and help us sell for money money and in a faster timeframe. Thanks!! "

- Stan Edmonds,
Property Flipper
The Importance of Virtual Staging
Most potential homebuyers look for homes online, and you only have a few seconds to grab their attention. Make every second count with the help of virtual staging.
Unlike normal home staging that requires real furniture and thousands of dollars, this process is done with technology.
Professional designers add furniture and other touches to your photos, providing you with the benefits of real estate staging without all the work.
Once your design team finishes staging furniture and other items, you're free to use the photos to sell your home.
Put the photos that include virtual home staging on MLS listing sites and watch as those photos gather lots of interest. With the help of house staging, your home will be impossible to ignore.
Staging a house/home for sale doesn't just make your home look more appealing. It also makes it easier for potential buyers to picture themselves in it. Your professional design team will include enticing touches that will draw buyers in and make them feel as if they must buy the home.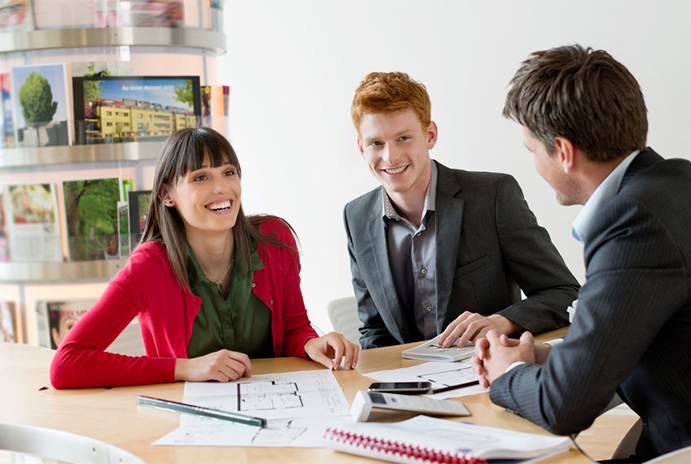 TRY OUR VIRTUAL STAGING TODAY
The internet has changed the real estate industry, and virtual staging is one of the most exciting changes out there. Get in on this innovative technology and sell your home faster.